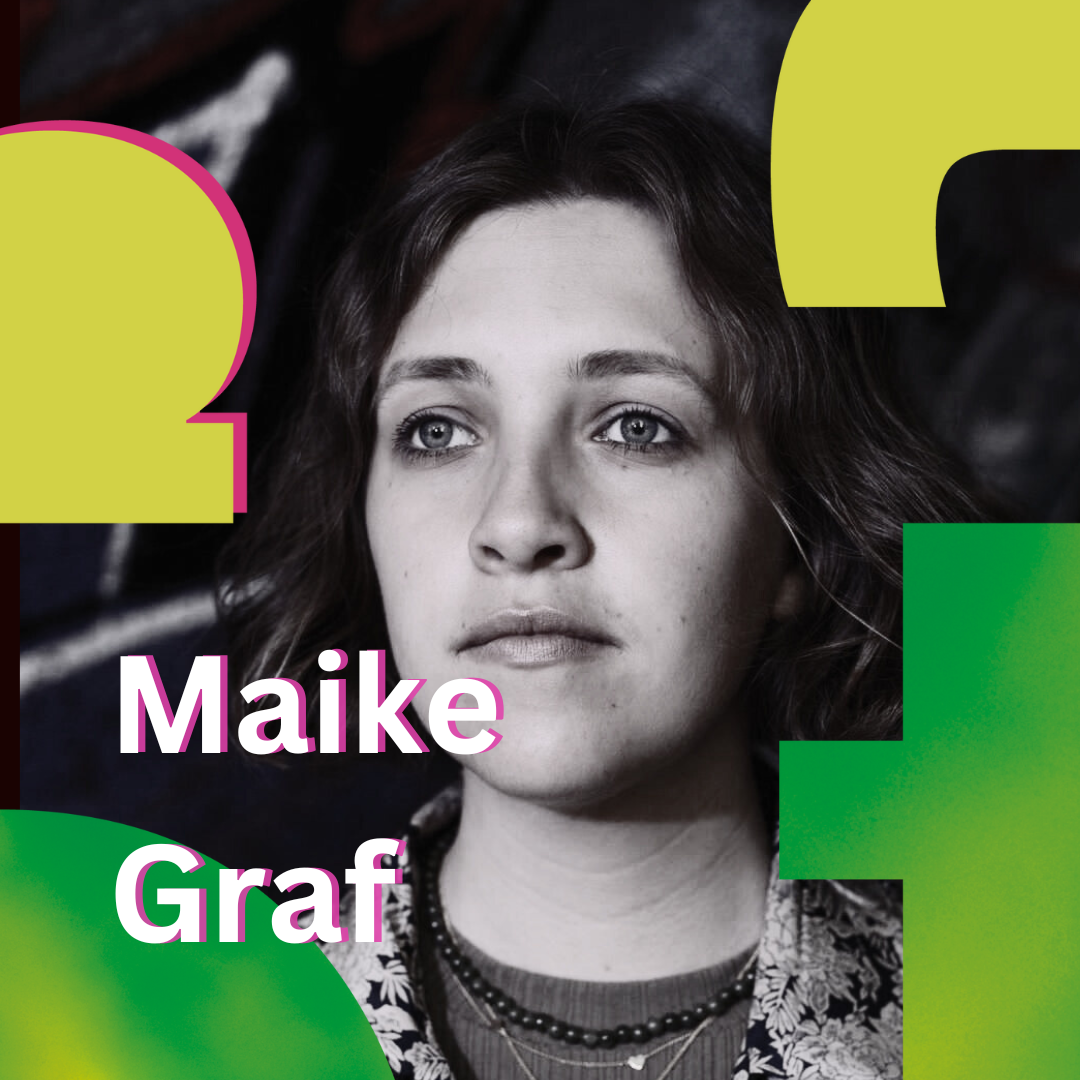 Maike Graf is an author and artist. She writes music theatre and experimental pieces. Her work includes contemporary opera librettos, theatre scripts, textcompositions, and interdisciplinary pieces for installation, dance, performance, and visual art. The narratives of her works oscillate between the dystopias of human dissociation and the hopes of solidarity in
empathy.
The author consistently strives for innovative formats that can break traditional theater habits and create broad access to contemporary music theatre - whether through collective work methods, moving audiences, artificial intelligence, or immersive performances.
Her works are realized by renowned composers and directors and have premiered in Cologne, Vienna, Frankfurt, Stuttgart, and Kalamata. Furthermore, Maike Graf performs as a live-painting artist and collaborates with musicians from the free improvisation scene.
https://maikegraf.de/